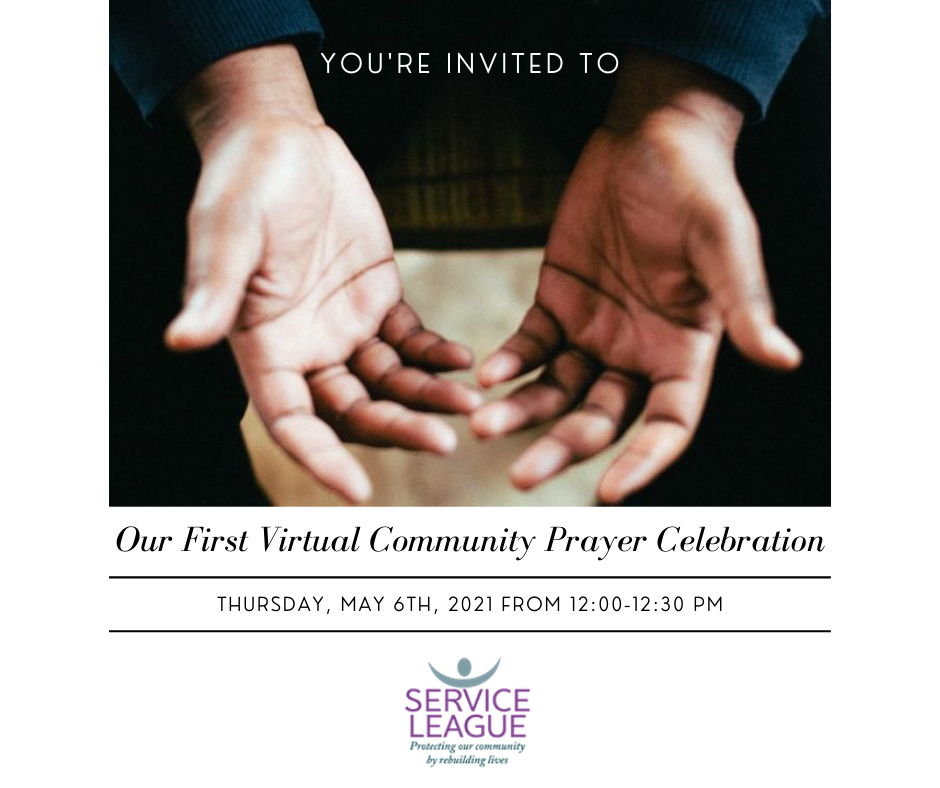 You're invited to the Service League's first virtual 35th Community Prayer Celebration on the 70th National Day of Prayer!
The event will be held on Thursday, May 6th, 2021 from 12:00-12:30 pm. Please pre-register for the event at: igfn.us/e/2JouAQ.
All are welcome at NO cost; however, if you do wish to support our mission, please go to our registration site as your donation is greatly appreciated. If you can't make it, a replay of the event will be available beginning May 7th on our website. And please share the link with your friends and family!