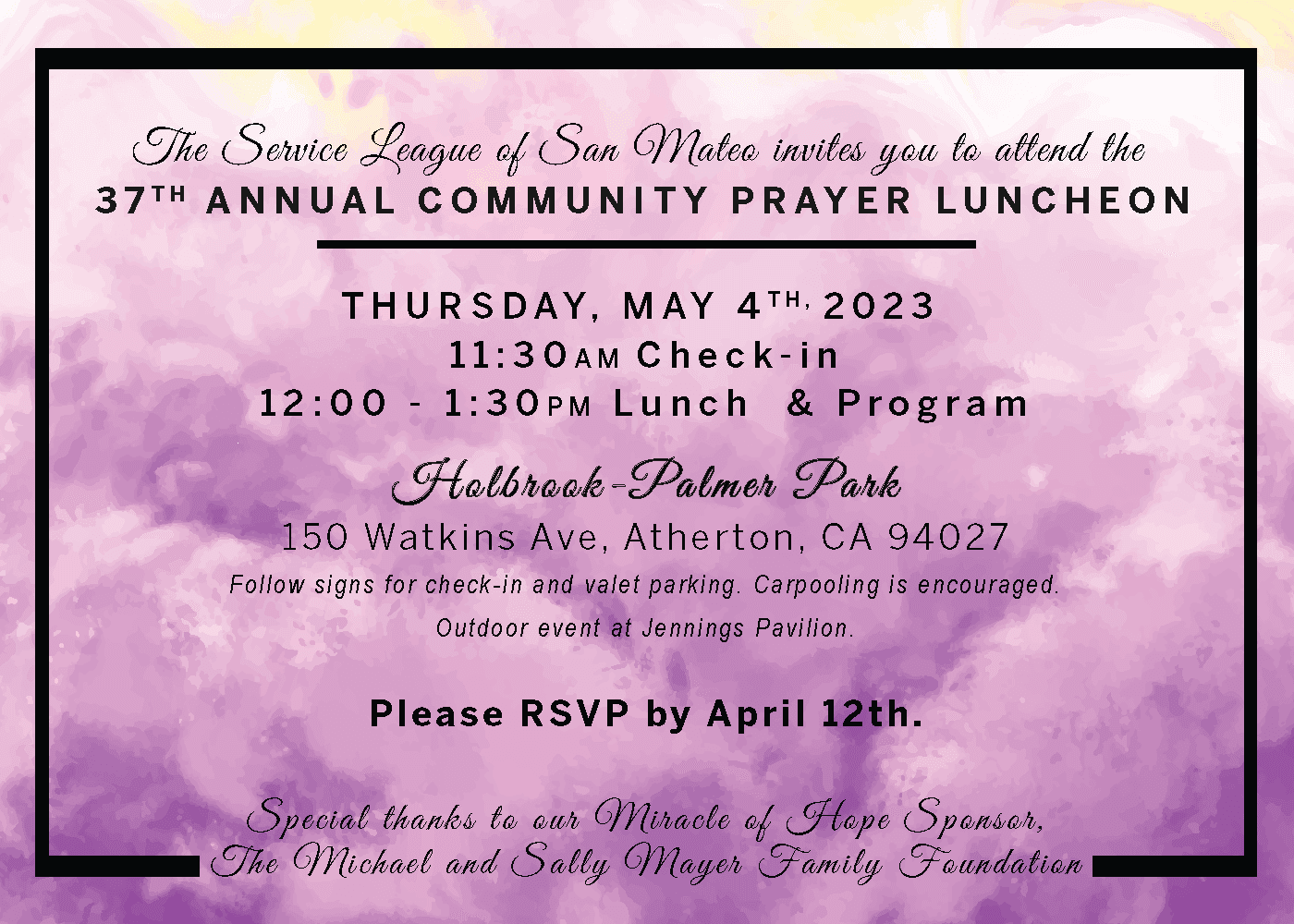 You're invited to our 37th Annual Community Prayer Luncheon on Thursday, May 4th 2023!
Join us as we celebrate the 72nd National Day of Prayer with lunch, lively music, inspiring spiritual speakers and powerful testimony from a Hope House graduate.
For more information and to purchase tickets/sponsorships, click here. Single tickets are $75, Sponsor tables start at $750.
---
Gourmet Boxed Lunch Menu
Chicken Club Slider: Grilled chicken breast, bacon, lettuce and avocado aioli on a fresh baked baguette
Shaved Tri-Tip Slider: Red leaf lettuce, roasted tomato and Havarti cheese on a soft roll
Fire Roasted Vegetable Slider: Fire roasted vegetables with roasted red pepper mayo on a petite roll
Sandwiches Served With: Side Caesar Salad, Kettle Chips Chocolate Chip Cookies
---
A Special Thank You To Our Circle of Hope Sponsors
Miracle of Hope $25,000
The Michael & Sally Mayer Family Foundation
Spirit of Hope $2,500
Law Offices of Paula Canny
Heart of Hope $1,000
Francine Miltenberger & Ken Kilen
Bohannon Foundation
Ehikian & Company
San Mateo Credit Union
Seed of Hope $750
Carol Galvin
Naomi Kitajima & Tom Langstein
Mark Kneip
---
For questions, please contact Haley at (650) 364-4664 or hmulhall@serviceleague.org.