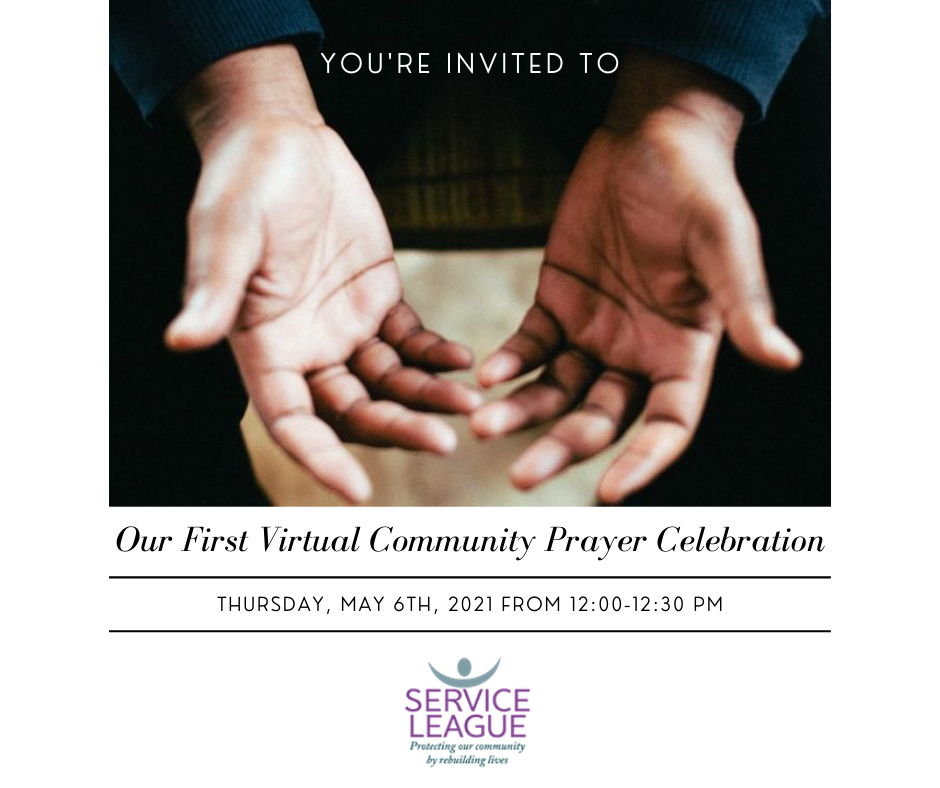 Tomorrow is Service League's first virtual 35th Community Prayer Celebration, held on the 70th National Day of Prayer! We are excited to celebrate 60 years of Service League providing safety-net services, and 30 years of Hope House Miracles, as we pray for healing and restoration for those in our community and all over the world, who have been so deeply impacted by the COVID-19 pandemic.
Our program will be kicked off by the incomparable Vic Lee, and feature inspirational speakers and prayer leaders, as well as a special Hope House alumnae testimony. We take this opportunity to express our immense gratitude to you all, our amazing supporters, for your unwavering love, light, and encouragement throughout this past year, as we continue to stand and band together in solidarity, and "Let love lift our hearts and restore our spirits!"
The event will be held on Thursday, May 6th, 2021 from 12:00-12:30 pm. Please pre-register for the event if you'd like to join us: igfn.us/e/2JouAQ. Reminder: All are welcome at NO cost; however, if you do wish to support our mission, please go to our registration site as your donation is greatly appreciated. If you can't make it, a replay of the event will be available beginning May 7th on our website. Please SHARE the link with your friends and family!